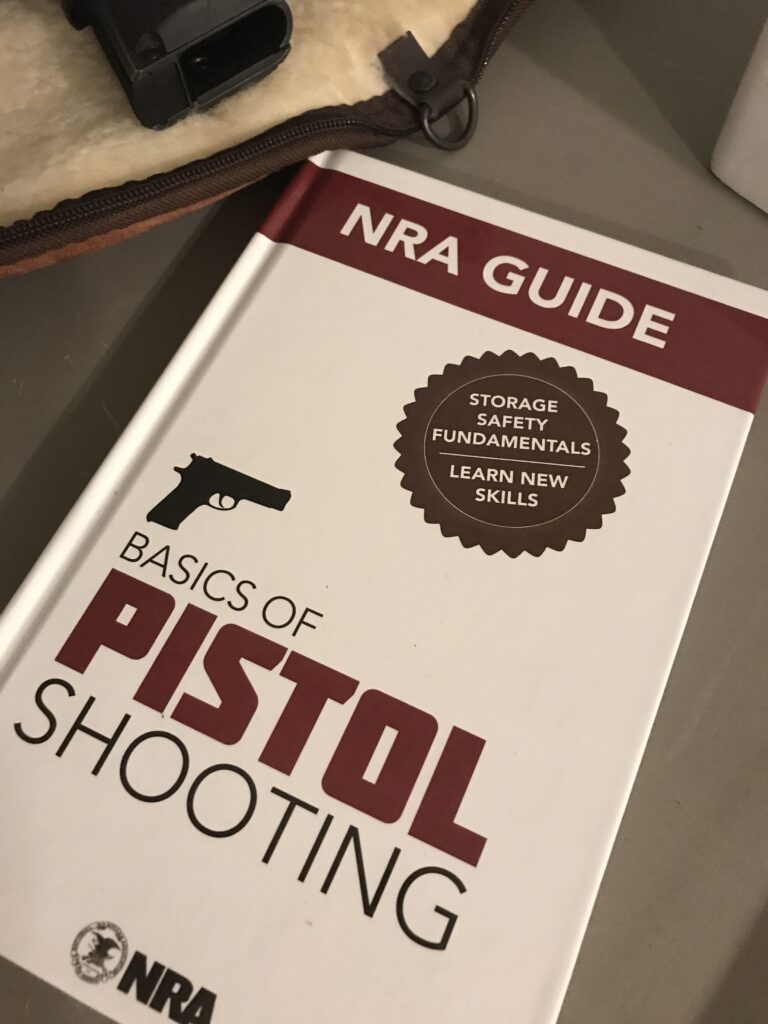 Thank you for your interest in the NRA Basics of Pistol Shooting course. This course is designed for the beginner shooter but still has components that long time shooters have found helpful. In this class you will learn about the different types of modern pistols, ammuntion, marksmanship, and most importatly safety.
The course is split into 2 parts, online and in person. You will go through and complete an online set of learning modules with a test at the end. This is a go at your own pace learning style. After completion of the online training you will contact me to let me know that you have passed and are ready to take the follow up portion.
Expect the follow up class to be about 5 hours. We will go over what you learned in your online training, safely handle the different types of pistols, and go through the shooting qualification.